Welcome to SteveAyling.com
Here you can find more information about me and my current operational businesses.
---

SteveAylingRecommends.com

Home To My Online International
Affiliate Marketing Business.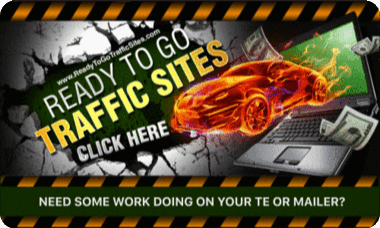 ReadyToGoTrafficSites.com

Home To My Online International
Website Development Business.



CryptoAdProfits.com

My Banner Advertising Site With Built
In Crypto Earning Affiliate Program

MrSteveTheLocksmith.co.uk

Home To My Offline UK Based
Local Locksmith Business.
---

*All Businesses Listed Above Are Operated From The UK Under
The Business Name & As Trading Divisions Of SteveAyling.com

The Best Way To Contact Me Is By Submitting A Support
Ticket By Using The "Contact Us" Button To The Right.

Follow Me By Visiting My Facebook, Twitter & YouTube Links
By Clicking The Round Buttons Also Found To The Right ->

---
Check Out, Steve Ayling's "Three For Free"
3 Different Sites, 3 Different Things & 3 Different Lists. All For Free!