Welcome to SteveAyling.com
Here you can find more information about me and my current operational businesses.
---

SteveAylingRecommends.com

View The Sites & Services That
I Use & Recommend To Others.



SteveAylingHelps.com

Reports, Tips & Services
For TE & Mailer Owners & Users.



SteveAylingReviews.com

Read My Reviews Of Internet
Marketing Based Sites & Services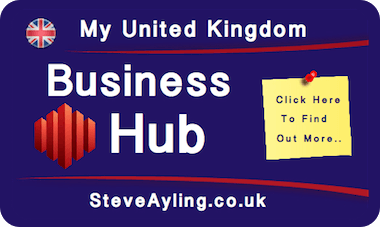 SteveAyling.co.uk

Home To My Offline UK Based
Business Ventures.
---

*All Businesses Listed Above Are Operated From The UK Under
The Business Name & As Trading Divisions Of SteveAyling.com

The Best Way To Contact Me Is By Submitting A Support
Ticket By Using The "Contact Us" Button To The Right.

Follow Me By Visiting My Facebook, Twitter & YouTube Links
By Clicking The Round Buttons Also Found To The Right ->