About Me

A Little Bit About Yours Truly & My Time Online.



---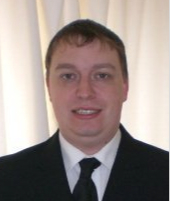 Name: Steve Ayling
Age: 42
Born: Leicester UK
Lives: Skegness UK
Time Online: 19 Years
Vocation: Entrepreneur
Business Name: SteveAyling.com
Steve Ayling here with a little bit about me and my network of businesses.
The Story
Born in Leicester (United Kingdom) and part of a Royal Air Force family (RAF) we moved about a bit from air base to air base. After dad retired from the RAF we settled down in Shawbury (Shropshire) where I attended Wem secondary school and college.
I started my working career based at Shawbury where I have done a whole host of jobs including working in a laundrette sorting clothes, bar work at a pub and then bowling alley, fairground work, mobile catering trailer work for various others, kitchen work & receptionist at a bowling alley, duty manager and assistant manager at AMF Bowling as well as looking after other bowling centres around the UK for a few days. I also worked putting up security fencing for Jooles Holland concerts, I was a market trader & ran a towel and bedding shop for a Bolton based company, I packaged food bags for prisons, delivered booklets and had a few more odd jobs through an agency.
My own business adventures started in 1998 with a family run mobile catering business and then as a market trader and a childrens ride operator (Yes I bought a small childrens roundabout ride). I worked markets and events alongside the part time jobs, but eventually constant promotion at the Bowling alley meant that working there with a nice full time salary my businesses were all paused or sold.
Online I had dabbled in building websites and internet marketing during my spare time since 2002 and started my first website in 2003 and SteveAyling.com was born in 2006 until eventually in 2008 I decided I had gone as far as I wanted and probably could at the Bowling alley and that it was time to do what I always wanted to do and move to the seaside and work for myself full time again (I think that once you are a self employed business person you always want to work for yourself). So I moved to the Seaside (Skegness) and went full time online.
I have built, run and sold many online businesses and websites since then including some big names in the Internet Marketing niche like MailOurlist, TrafficAtTheRaces, CarnivalClicks, CryptoAdProfits, EasyCashAdvertisingSystem & many many more. I also built a lot of sites for other people too
In 2018 after 10 full years online I decided it was time to start another offline business as sitting at a computer for hours a day I was looking "bigger built" (fat) haha, and I missed the dealing with the customer face to face part. So after a lot of training and setting up in 2019 I became a locksmith and narrowed down my online efforts. Online I still promoted other peoples products and services as an affiliate via a variety of self built sites and I still worked for others doing website development work.
So heading into 2022 I have decided to pull back a little more with the online work except still retaining the SteveAylingRecommends site to promote other peoples stuff, I now have time to focus on two more projects that you will see more on soon. Project E and project D will be released very very soon.
Thanks for reading,
Steve Ayling