About Me

A Little Bit About Yours Truly.



---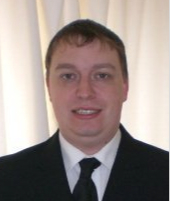 Name: Steve Ayling
Age: 40
Born: Leicester UK
Lives: Skegness UK
Time Online: 17 Years
Vocation: Internet Marketer / Locksmith
Business Name: SteveAyling.com
Steve Ayling here with a little bit about me and my network of businesses.
I started working online in 2003 and for the first 5 years it was mainly an evening thing while I tried my hand at many different jobs.
As my online endevors grew and I started to own and operate multiple sites it was time to bring them all together so in 2006 SteveAyling.com was born. This is the name of my business to this day and as business services and sites come and go they all run under the SteveAyling.com business name banner as trading divisions.
For ease of banking, accountancy and tax purposes this is my business legal name and all of the individual businesses run as part of the SteveAyling.com business network. SteveAyling.com to this day remains my main hub, a place where all my current businesses are listed and the best place to contact me via my awesome built in support desk.
In my offline jobs I eventually worked my way up to assistant manager at a bowling alley and then in 2008 I decided it was time to give up the day job and go full time online.
For the majority of my time online, I have been present in the Traffic Exchange and Internet Marketing arena. I have really enjoyed my time working in this area of the marketing industry and I have made so many friends on my journey.
I started as a traffic exchange user and then progressed to building traffic exchanges for myself and others (I dare say there are a few exchanges out there that I have had some input into the build, design or promotion of) From using and owning Traffic Exchanges, I put together a nice collection of sites that also consisted of tools for traffic exchange users and information-packed training style sites.
Over the early years of being online full time I built up a nice portfolio of sites, but a lot of them did a very similar sort of thing. It was then that I learnt about targeting sites to specific markets and about creating sales funnels so in 2012 I decided that it was time to sell most of my sites and start all over again.
I wanted to built a complete business funnel using everything I had learned over the past few years so I spent 2012 through to summer 2014 putting together a new collection of sites and services. Every single one of these new sites or services had a specific reason for being online and was created to be a specific part of my online sales funnel.
My knowledge both self-taught and from marketing seminars and conferences as well as online lessons for 17+ years enables me to this day to do something that I really enjoy doing and that is putting my knowledge to good use and helping identify areas for business improvement, in both the marketing related and income-related areas of existing businesses. If you need someone who can come up with improvement ideas for your business then I am your guy.
Businesses need to keep moving forward and due to a fast changing business environment, 2017 saw a refresh of all my sites with a more modern feel with easier to use interfaces to bring everything up to date. Think of it as they all got a bit of a makeover to blast them off into the future.
With all sites looking fresh and memberships increasing on a daily basis, November 2018 was the perfect time for another big change. I sold off most of my sites to enable me to start on some different projects. I do still have Ready To Go Traffic Sites which was started back in 2013 as a place where I do bits of work on and even fully build advertising sites for other people as this is something I do really still enjoy doing.
I am a big believer that in this ever changing world, constant learning is very important. I read everything that I can and watch what others do.
Early on I developed an important personal ambition that is still going strong to this day and that is to always have something in my business that gives away online training products. This is no different with my new site SteveAylingRecommends.com, a membership area where you can see all the sites and services that I recommend. You can also join sites under me to get free downloadable training products as a little thank you for joining them from my link.
In the last few years since selling off my portfolio of sites, I have spent most of my time online building traffic generating sites for others as well as improving sites and adding some mods and services to them. I had a lot of plans with a good online friend (Stephane Tourigny) who sadly passed away in February 2019. That put a sudden end to those plans and left me a little lost and unsure about what I wanted to do for a while after that.
After a few months I picked my head back up and decided that it was time to do something a bit different to help me become fitter and get me away from spending all day sat at the computer. I decided to start a new off-line business become a Locksmith. This was something I had wanted to do for a long time and had reasearched and planned for many years.
I am very happy to say that I now have my offline mobile Locksmith business open and I run it alongside working on other people's sites via my Ready To Go Traffic Sites website and still promoting other peoples sites as an affiliate via my Steve Ayling Recommends site.
If you have a Traffic Exchange and or a Mailer that runs on the LFMTE or LFMVM script then please do check out my Ready To Go Traffic Sites website and view the services that I have to offer. They can and regularly do increase the quality and sales of the traffic sites that have become my clients.
Thanks for reading,
Steve Ayling