Buy Advertising On My Networks Marketing Based Sites


You can now promote your website or business on Steve's 3 internet marketing based sites.

Banner Ads
At the top and bottom of the members areas on all 3 of Steve's marketing based sites there are 125x125 (Square) banners being promoted.

Note: these are only shown in the members area when members are logged in to the site and navigating the site. They are not shown on pages outside the members area where impressions can get eaten up fast with little to no results.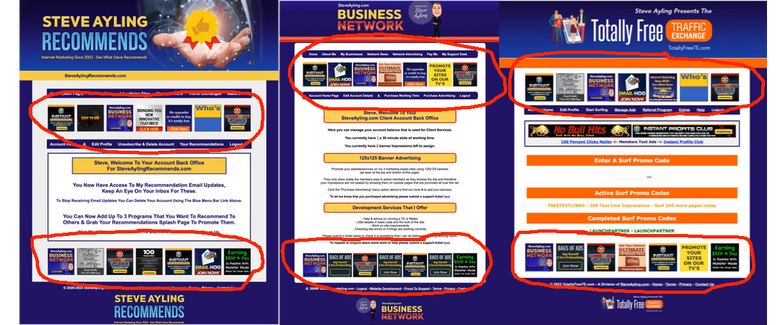 Steve uses these for his own sites in some of the positions and the other positions he rotates affiliate offers.

Daily Login Ads
You can purchase the daily login ad and have your website shown for at least 15 seconds to all members that login to one or all of my 3 marketing based sites during the day that you purchase.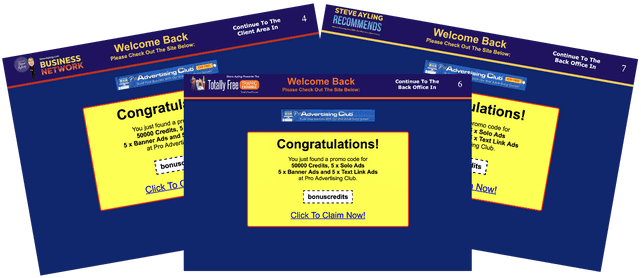 You may have seen these ads called Login Spotlights at other sites but here they are shown on all 3 sites for the same price that some others charge for one site.

Sounds Good?
You can purchase impressions and login ads to promote your sites in these prime positions too. Banners are shown in the members areas and login ads are shown on the way in at:

SteveAyling.com, SteveAylingRecommends.com & TotallyFreeTE.com




(Note: This is the only way to purchase advertising at my TE site as no advertising is sold inside)