My Sites

See What Websites & Businesses Are Part Of My Business Network.

(I Also Build, Work On & Promote Sites For Other People But I Only Own The Sites/Businesses Listed Below)



---


SteveAylingRecommends.com



This is my affiliate business website where you can find links to the sites and services that I like, use and recommend to others in the Internet Marketing niche.

You can signup for a free account to read my reviews on the recommended sites and also receive email updates about new recommendations and reviews.




---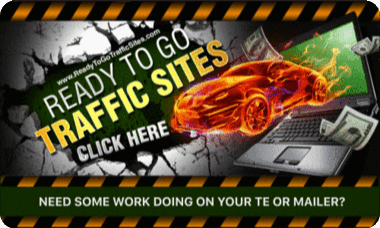 ReadyToGoTrafficSites.com



If you own a LFMTE or an LFMVM website or if you would like to then this is the site for you. I offer a range of services and mods to not only help make your sites look and work better but to also make you more money.

Sign up for a free account and see what services I offer and to get email notifications of new sites and launches.




---


CryptoAdProfits.com



Internet Marketing advertising site, where you can promote your 468x60 banner ads on all the sites pages which are shown all over the internet, and earn crypto.

With our specially designed membership levels and affiliate program it is possible to earn unlimited $10 & $20 commissions from each referral as well as up to 60% affiliate commission on upgrades.




---


MrSteveTheLocksmith.co.uk



This is the home of my offline locksmith business. I trade around the Skegness area of the UK and I am available for 24 hour emergency call outs for domestic and commercial locks.

I open, supply and fit a range of quality locks and this is something I really enjoy doing after many years of just being sat behind a computer.




---
Thanks For Reading